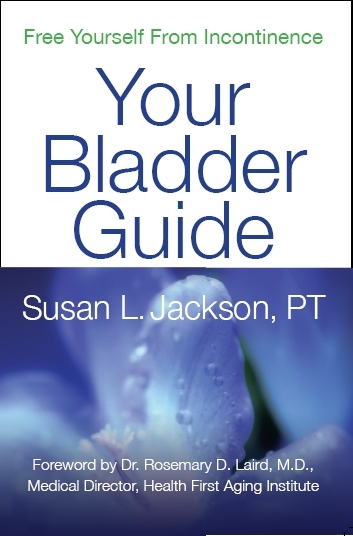 Freedom From Incontinence
Easy to understand and use, this practical and to-the-point book provides the knowledge, checklists, and tools you need to take control of your bladder. It is the first book written in simple language and the only book to offer checklists to guide you in doing something about your personal incontinence. The advice offered applies to any age group, from new moms to seniors.
Endorsements
"Finally, an easy to read and understand practical guide to empower women to gain control over a problem that many thought they had to just endure."
Rosanne Bessenaire, MSPT, CLT/LANA, Clinical Coordinator of Rehab Services, Wuesthoff Medical Center Melbourne
"I look forward to having patients use this book. I'm confident many will have success at decreasing the burden of incontinence." Rosemary D. Laird, MD, Medical Director, Health First Aging Institute
"Inconvenient for young and middle aged women, incontinence often limits the daily lives of senior women. This book will help you do something about your incontinence at any age." Charlotte Willis, Ph.D., LCSW, FAACS, ADC
Free Bladder Diary
Request a blank bladder diary for your own personal use. Follow the instructions provided in Free Yourself From Incontinence: Your Bladder Guide to get started.
You Will Discover:
What you can do in the privacy of your home to begin the cure for your very personal incontinence
The causes of incontinence and how common it is among women
How to determine the type of incontinence you have
Tips, diet considerations, exercise, and lifestyle changes to help you control the urge "to go" and decrease unexpected leakage
How to complete and use your own personal bladder diary
When to seek professional help and what to expect
You are not alone!
For More Information
A special discount rate for bulk orders is available. Contact us for more information.
Professional reviewers, send us your credentials to receive a complimentary copy for your review.
Wellness Forward: Moving forward through life with zest and joy.